Farm Works Support - Australia
FarmingIT provide support for Farm Works Software in a number of ways.
Telephone support line:
All users on a current Update Service Plan (USP) can call our software support line during office hours, Melbourne time.
Support number : 03 8680 7222
Email support
All users on a current Update Service Plan (USP) can email our software support desk.
Simply email support@farmworks.com.au with your question
Web forum support
A USA based web forum for all Farm Works Software related questions.
Registration is free, and is required to post a question.
http://www.farmworks.com/forum/
Remote Support
Click the blue button below to download Team Viewer Quick Support
When prompted, choose 'Save As' and save it to your desktop for easy acces in the future!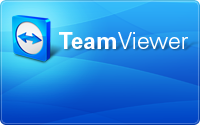 Training
Farm Works offer training at our office or yours. Call for pricing
All Farm Works packages are reviewed in detail in these classes. Additionally, upcoming program features and new programs will be discussed. Instructors will also assist with individual questions.
Advanced classes focus on commonly asked questions encountered by users who have used the software for at least one year. Hands-on classes feature exercises for participants to do in class.